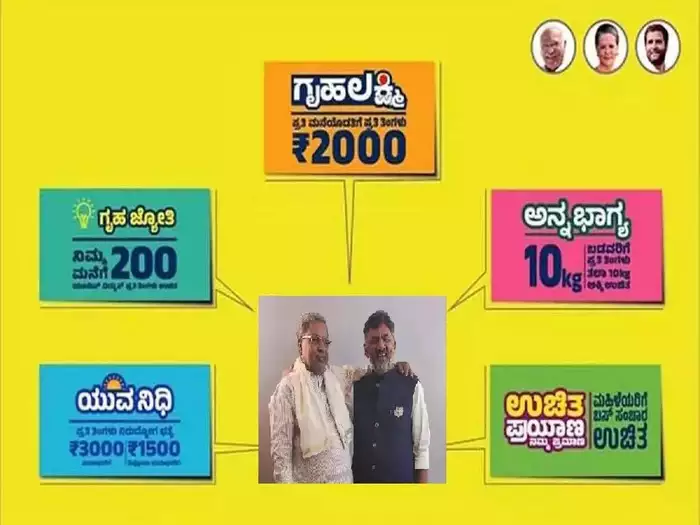 In the realm of Karnataka's political landscape, few leaders have left as indelible a mark as Chief Minister C M Siddaramaiah. His tenure as the head of the Karnataka government was characterized by a visionary approach to governance, and his introduction of innovative guarantee schemes aimed at improving the lives of the state's residents has been a cornerstone of his legacy. Let's delve into how Chief Minister Siddaramaiah contributed to the success of Karnataka's development through these groundbreaking initiatives.
1. Anna Bhagya – Ensuring Food Security: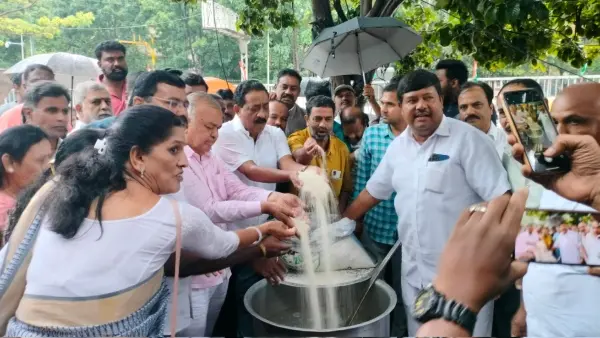 One of the standout achievements of Chief Minister Siddaramaiah's administration was the launch of the "Anna Bhagya" scheme. This ambitious program focused on providing food security to millions of Karnataka's citizens. Under Anna Bhagya, every family below the poverty line was guaranteed 30 kg of rice at a highly subsidised rate. This not only ensured that no one in the state went hungry but also eased the financial burden on low-income households.
Karnataka Gruha Jyothi Scheme
Furthermore, the Karnataka Gruha Jyothi Scheme embodies inclusivity and social equity. It recognizes the diverse needs of society and extends its reach to encompass marginalized communities, including Scheduled Castes (SC), Scheduled Tribes (ST), Other Backward Classes (OBC), and differently-abled individuals. This holistic approach reflects a commitment to a more just and equitable society, where everyone has an equal opportunity to access decent housing and the promise of a better future.
Through the Karnataka Gruha Jyothi Yojana, eligible individuals and families are offered the opportunity to break free from the cycle of inadequate living conditions. The scheme's eligibility criteria encompass factors such as income levels, family size, and previous property ownership, enabling precise targeting of those who stand to benefit the most. By offering financial assistance, subsidies, or other forms of support, the scheme not only eases the financial burden of homeownership but also paves the way for improved living standards and enhanced quality of life..As the Karnataka Gruha Jyothi Yojana continues to unfold, it carries the potential to reshape the urban landscape, uplift disadvantaged populations, and create a harmonious environment where every individual can thrive.
What Is Gruha Lakshmi Scheme? Under the Gruha Lakshmi scheme, every woman head of the family across Karnataka will receive Rs 2,000 per month. Gruha Lakshmi Scheme: Eligibility For the scheme, women from Blow Poverty Line (BPL) and Above Poverty Line (APL) families can apply, but taxpayers and GST-registered families cannot avail this facility, according to Siddaramaiah. The scheme amount will b
Read more at: https://www.bqprime.com/nation/gruha-lakshmi-scheme-know-all-about-karnataka-govts-scheme-registration-date-and-other-details-bqc
Copyright © BQ Prime
4.'Yuva Nidhi' scheme providing financial assistance to youth only for Kannadigas
BENGALURU: The State Government issued guidelines for implementing the 'Yuva Nidhi scheme' to provide financial assistance to unemployed youth. It is one of the five guarantees that the Congress had announced in the run-up to the elections.
Kannadigas (domicile of Karnataka), who have not got a job six months after completing their degrees or diplomas in 2022-23 will be eligible for monthly financial assistance of Rs 3,000 and Rs 1,500, respectively for two years. It will be stopped if they get a job within two years, and those who fail to provide correct information about their employment status will be penalised, the government warned.
Those who enrol for their higher education, those getting apprentice salary, and those working in the government or private sector are not eligible for the scheme. Those who are self-employed by taking loans under state and central schemes or banks are also ineligible, the notification stated.
Empowering women was a central theme of Siddaramaiah's governance, and the "Nirbhaya" scheme was a testament to this commitment. Under this scheme, free bus passes were provided to women across the state, encouraging their mobility and independence. It was a step towards greater gender equality and safety.
In only nine days after introducing the Shakti scheme, which allows women passengers to travel for free in Karnataka's government buses, more than 4.24 crore women availed the services and on Monday, the total ticket amount exempted under the scheme crossed Rs 100 crore.
Chief Minister C M Siddaramaiah's vision and commitment to these guarantee schemes fostered a more inclusive and prosperous Karnataka. His administration's efforts have set an enduring example of how effective governance can significantly improve the lives of the state's residents.
These guarantee schemes not only improved the standard of living but also upheld the principles of social justice and equity, making Karnataka a better place for all its citizens. They exemplify Chief Minister Siddaramaiah's dedication to the development of the state and his unwavering belief in a more equitable society. His legacy as a pioneer of these transformative initiatives will undoubtedly continue to benefit Karnataka for years to come.