The Education Standard in India
The Education Standard in Indiais a very important factor that decides thefuture career of students.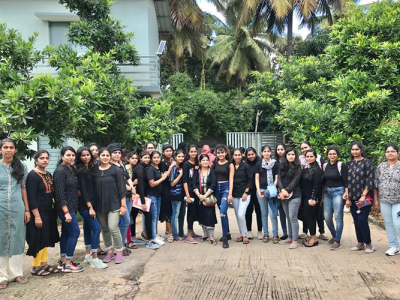 Title: The Education Standard in India: Challenges and Potential Solutions
Introduction: Education is the foundation of a nation's progress and development. In a country as diverse and populous as India, the education system plays a crucial role in shaping the future of millions of individuals. However, the education standard in India has been a topic of debate and concern for many years. In this blog, we will explore the challenges faced by the Indian education system and discuss potential solutions to improve its standard.
Lack of Access and Inequality: One of the most significant challenges in the Indian education system is the unequal access to quality education. Rural areas, disadvantaged communities, and economically weaker sections often face limited access to educational facilities, leading to disparities in learning opportunities. To address this issue, the government should focus on building more schools in rural areas, improving infrastructure, and implementing policies to ensure equal access to education for all.
Rote Learning vs. Critical Thinking: Another issue prevalent in the Indian education system is the overemphasis on rote learning rather than fostering critical thinking and problem-solving skills. Traditional teaching methods often prioritize memorization and regurgitation of information, inhibiting students' ability to think creatively and analytically. It is essential to introduce student-centric approaches, encourage interactive learning, and incorporate practical applications of knowledge to foster a generation of critical thinkers.
Outdated Curriculum: The Indian education system often struggles to keep pace with the rapidly changing needs of the modern world. Outdated curriculum and syllabi hinder students' exposure to emerging fields and technologies, limiting their career prospects. To overcome this challenge, regular curriculum updates, integration of vocational training, and inclusion of subjects such as coding, artificial intelligence, and entrepreneurship are necessary. Emphasizing skill development alongside academic knowledge will better prepare students for the future job market.
Teacher Quality and Training: Teachers are the backbone of any education system. In India, there is a need for enhancing the quality of teacher training programs and ensuring continuous professional development. Providing teachers with the necessary tools, resources, and training to adapt to new teaching methodologies and technologies will enhance their effectiveness in the classroom. Encouraging research and innovation in teaching practices can also contribute to the overall improvement of the education standard.
Assessment and Evaluation: The current examination-centric evaluation system in India places undue pressure on students, leading to a culture of rote learning. Moving towards a more comprehensive and holistic assessment system, including project work, presentations, and practical evaluations, will encourage students' overall development and reduce the focus on memorization.
The Education Standard in India is a crucial stage in every student'sprogram and career.
Conclusion: Improving the education standard in India requires concerted efforts from various stakeholders, including the government, educational institutions, teachers, and parents. By addressing the challenges of access, promoting critical thinking, updating the curriculum, enhancing teacher quality, and re-evaluating assessment methods, India can pave the way for a more inclusive and progressive education system. With a focus on providing quality education to every child, India can empower its youth and equip them with the skills necessary for a bright and prosperous future.
How do we overcome the above challenges of Education standards in India.
The Education Standard in Indiahas improved a lot in the past few
Overcoming the challenges of education standards in India requires a multi-faceted approach involving various stakeholders. Here are some strategies that can help address these challenges:
Improve Infrastructure and Access: a. Build more schools in rural and remote areas, ensuring that every child has access to education. b. Upgrade existing school infrastructure, including classrooms, libraries, and laboratories, to provide a conducive learning environment. c. Utilize technology to bridge the gap between urban and rural education, such as through online learning platforms or satellite-based education.
Foster Critical Thinking and Student-Centric Learning: a. Encourage teachers to adopt innovative and interactive teaching methods that promote critical thinking, problem-solving, and creativity. b. Integrate project-based learning and practical applications of knowledge into the curriculum to make learning more engaging and relevant. c. Organize workshops and training for teachers to equip them with the skills to implement student-centric approaches effectively.
Revise and Update Curriculum: a. Form expert committees comprising educators, industry professionals, and policymakers to review and update the curriculum regularly. b. Introduce new subjects and courses that align with the needs of the changing job market and technological advancements. c. Incorporate skill development and vocational training opportunities to prepare students for both higher education and employment.
Enhance Teacher Quality and Training: a. Implement comprehensive teacher training programs that focus on modern teaching techniques, technology integration, and classroom management. b. Encourage continuous professional development for teachers through workshops, seminars, and online courses. c. Recognize and reward outstanding teachers to motivate them and promote excellence in the profession.
Redesign Assessment and Evaluation: a. Move away from a solely exam-oriented assessment system and incorporate a mix of evaluation methods, including practical exams, projects, and presentations. b. Emphasize formative assessment throughout the academic year to provide timely feedback to students and help them improve. c. Create standardized assessment frameworks that consider holistic development, not just academic achievements.
Involve the Community and Parents: a. Create awareness among parents about the importance of education and their active involvement in their child's learning journey. b. Establish parent-teacher associations to foster open communication between educators and parents. c. Encourage community participation in educational initiatives, such as setting up libraries, conducting career counselling, and supporting extracurricular activities.
Increase Government Spending on Education: a. Allocate a higher percentage of the national budget to education to ensure adequate funding for schools, teacher salaries, and infrastructure development. b. Implement targeted scholarship and financial aid programs to support students from disadvantaged backgrounds.
Monitor and Evaluate Progress: a. Establish a robust monitoring and evaluation system to assess the impact of education reforms and initiatives. b. Use data-driven insights to identify areas of improvement and fine-tune strategies for better outcomes.
By implementing these measures and working collaboratively, India can make significant strides in overcoming the challenges and raising the education standard, empowering its youth for a brighter future.
Srinat Bhadram
9902067555